Lennox EL195E Gas Furnace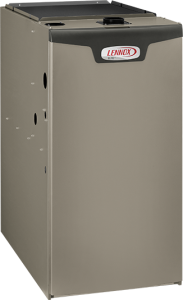 Energy smart and super quiet, the Lennox EL195E assures optimal comfort all winter long, without worrying about your utility bill. Along with efficiency of up to 95 percent AFUE, the Power Saver constant torque motor adjusts airspeeds based on demand. When paired with the Lennox heat pump, the EL195E also creates a system that alternates between electricity and gas fuel to keep you warm. For information on Lennox gas furnace prices and features, fill out our online form.
Features:
Fully insulated cabinet
Power Saver constant torque motor
Sealed blower compartment
Ultra-low continuous fan
Heat exchanger limited lifetime warranty
Call us today for a FREE estimate, 1-855-241-7171.