Installations & Repairs on Air Conditioners & Furnaces Brooklin
Call Us To Get It Fixed Now! 1-855-241-7171

The City of Brooklin is a beautiful and historic city in Ontario. Many old buildings still have their original, or older heating and cooling systems. A lot of the older systems can be prone to issues that can create a problem. From spreading pollutants throughout your home or not working at all. If you've got an old or questionable air conditioner or furnace, Brooklin's team of heating and cooling experts are here to help.  
Climate Experts can repair a range of makes and models of air conditioning units and furnaces. We are available for minor or major repairs, as well as installing new units.  

Whether you're looking for a repair for an old heating system, or don't know who to call to help install a new one, call Climate Experts. We offer repairs, regular maintenance and installation services on furnaces and other heating systems. We're proud to help and educate our clients on smart energy-conscious decisions when it comes to heating your home. We all want to make sure our electricity bills are the lowest they can be, while keeping us warm in our cold Ontario winters is a priority for many. Climate Experts have the experience to advise on what to do to repair your furnaces Brooklin and won't leave you trying to figure out the details. With competitive pricing, Climate Experts are just a phone call away from helping you get back to your perfect level of comfort.  
Air Conditioners and Furnaces Brooklin
The Beautiful Village of Brooklin is a growing community within the township of Whitby having a large demand for HVAC Services. With Highway 12 and Highway 7 Intersecting in Brooklin and the 407 coming in the near future Brooklin is a well sought after community to raise a family. Many of our skilled employees have obtained their licenses at Durham College Whitby Campus and look forward to working with members of the Brooklin for many years to come.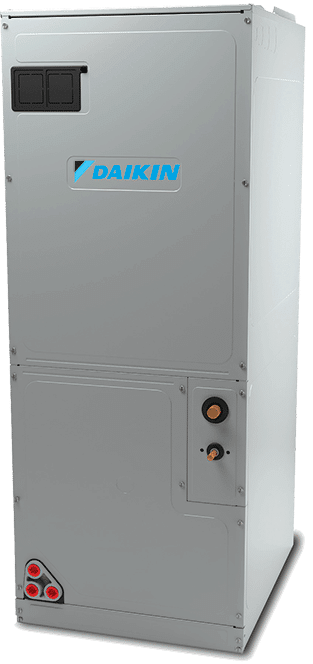 Air Conditioners Brooklin
While our summers aren't sweltering, we can still get some really hot days. When the days are hot enough to cook an egg on the driveway, you'll want your air conditioner to be ready. Climate Experts have the knowledge to fix and maintain any old AC units, as well as advise on which new systems are the most energy efficient. We offer repairs, regular maintenance and installations on all types of air conditioners in Brooklin. If you're having an issue with your AC, Climate Experts can help get you back to enjoying a cooler summer.  
Indoor Air Quality Brooklin
Air quality indoors isn't something that everyone considers. Many don't think an old furnace is a problem, but among other issues that can arise with an old furnace, it can also affect the air quality in your home. There are many indoor air pollutants inside everyone's house. Because your furnace puts air throughout your home, it's more likely that any poor-quality filters will affect you more often. Some common pollutants found in homes are dust mites, pet dander, bacteria, pollen and mold. Climate Experts are here to advise customers on the right equipment to keep these pollutants down helping you feel more comfortable in your home. Ask about the Healthy Climate products we carry, like Media air cleaners, humidifiers, Hepa filters and HRV's.  
If you're concerned about the air quality in your home, Climate Experts is a phone call away.  
For Air Conditioners & Furnaces Repairs and Installations in Brooklin…
totaram mahabir
May 9, 2023.
Polite receptionist, technician called on way to job.Very professional and polite.Excellent service.Would definitely refer business.
Lennie Ciglen
May 4, 2023.
The guys were great they came on time They were very polite and friendly and efficient they cleaned up after themselves did not leave any mess And the furnace they installed works
Quote accurate, on time, professional. Good experiance.will recommend.
Amanda Ricciuti
April 20, 2023.
We were really, really pleased with our experience with Climate Experts Heating & Cooling Inc. We moved into in a tall house recently, and despite a conventional central AC system, the bedrooms are boiling in the summer. Robert assessed and presented us with some options. Wanting to preserve the esthetic of the house, rather than do a ductless unit on the wall, we chose to install a separate system in the attic with vents in the bedroom ceilings. The installation was super efficient and done after less than 2 days. Care was taken with the process and everything was neatly done, with no damage to the house. We are super happy with how nice the vents look and how easy to open and shut they are (much nicer than the conventional rectangular ones). It turns out that the unit we were supposed to get was out of stock so we were upgraded to a more powerful one, without any increase in cost. Communication with Beth and other team members has been really easy, with quick response times and Cody checked in with me several times on install day to make sure I was in agreement with how things were being done. Price was competitive with other companies that we consulted. Overall, really happy with the result and would highly recommend.
Markus Edwards
April 5, 2023.
Great company and exceptional and timely service. Robert came and serviced my furnace recently. I had no heat, and i also have a new born baby and my house was freezing. Robert came right away, made the repairs, ordered the new parts required, made sure i had heat for the night, and installed the new parts the next day! Company is amazing, and Robert was so professional, patient, and kind. Will be recommending to all my friends and family who are having issues with their HVAC Utilities!! All the best!
Rebecca Gerretsen
April 4, 2023.
Fast, friendly, safe and reliable.
This company is absolutley the best Heating/Cooling company you will ever find. When I was down and out melting with no a/c in the summer they were the only ones that went out of their way, and worked longer to replace my a/c. Just recently I had a heating issue, we had just come back from a Florida vacation and wouldn't you know it, the heat pump wasn't working, so we had no heat. I set an email around 1 am, and first thing in the morning by around 8 am Robert calls me, asks me to try a simply solution (bleeding the air out of the pump) and it worked! These guys are what I call, old school service guys. They're not just out to make as much money as they can from you. They always look for your best interest with best possible solutions. Great company. Don't change your service ways guys. Thank you for everything.
Melanie Stevenson
March 22, 2023.
I called and spoke to a lady by the name of Beth explained my problem and asked for a estimate on how much it would possibly be to fix and find the problem she was very helpful and knew what she was talking about so I advised her that I needed to speak with my husband and that I would have to call her back I called her back in 2 hours and she remembered me and my issue she set up an appointment for the next day between 11 and 1 with a guy named Evan Evan showed up by 1130 and explained everything he was doing a looking at very very happy with Evan's visit and everything is working great if I need anything else in regards to furnace I will be calling back very happy with the customer service received thank you both
Furnace stopped working overnight and they sent a technician the next morning a couple hours after I called them. Robert was very knowledgeable and was able to troubleshoot and fix the issue quickly.
maggie c
February 28, 2023.
I awoke on a cold morning to a dead furnace and my house temp dropping. Called CLIMATE EXPERTS and received very personable, helpful assistance. Evan arrived within @20 min, diagnosed the issue quickly, explained the workings nicely in lay terms, discussed the age of the furnace, advising on concerns and what to watch for, even offered info on features of newer technology and the replacement process. My questions were answered patiently, respectfully. He completed the small fix (had the part on-hand), reported all into his phone and I instantly had a professional receipt in my email. Their rate for the visit was also less than expected. CLIMATE EXPERTS impressed me today on every level.. from being responsive, personable, to the professional service and transaction handling.. they absolutely deserve 5 STARS, and will be happy to call them again. 100%.