Air Conditioner, Furnace Repair & Installation Claremont
Call Us To Get It Fixed Now! 1-855-241-7171

Climate Experts offer extensive services for all of Claremont's Heating needs. No matter the application or age of the home, Climate Experts will help match you with the most efficient heating solution to keep you comfortable all winter long, at the best price. Our Claremont heating and Furnace Services include Furnace and Boiler Repair, Installation and Maintenance. Don't be kept in the cold. Our team is available 24/7/365 for all your furnace needs in Claremont.
Air Conditioners in Claremont
Climate Experts are here to help members of Claremont make smart energy conscious decisions for all of your cooling needs. Our licensed technicians will educate you on the different energy efficiencies and applications to suit your individual home needs. Climate Experts will trouble shoot problematic areas that affect the comfort in your home on a hot summer day. Our Air Conditioning services include; Installation, Repair and Maintenance.
Stay cool and comfortable on even the most sweltering summer days with air conditioner maintenance, installation & repair services from Claremont's trusted air conditioner experts!
Air Conditioner, Furnace Repair & Installation Claremont
Climate Experts is located off Brock Rd at #13-905 Dillingham Rd in Pickering, ON. This allows us to provide Quality Furnace & Air Conditioner Service in a quick and timely manner to the Hamlet of Claremont. Climate Experts offer a vast range of HVAC services to the 175 year old community, suitable for the age and uniqueness of each and every home. Call Climate Experts today for a free in-home consultation for Claremont Air Conditioning and Furnace Services.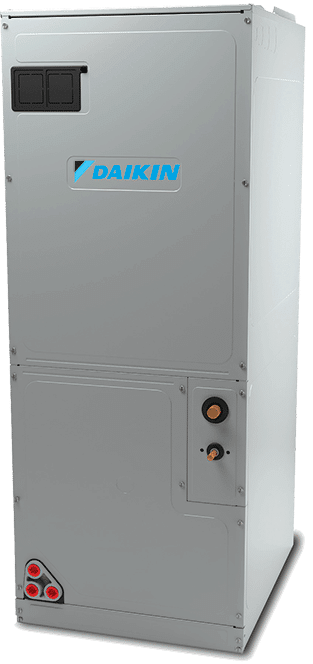 Indoor Air Quality in Claremont
Indoor Air Pollution is found inside every home. Climate Experts have a number of different products to limit these pollutants to help you and your family breathe easy! Our line of Healthy Climate products include:
Hepa Filters
Media Air Cleaners
Humidifiers
De-Humidifiers
HRV's
ERV's
Ultra Violet Lights
Guaranteed to improve the air quality of your Claremont home, these products effectively remove indoor air pollution including: Pollen, Dust Mites, Viruses, Pet Dander, Viruses, Mold and Bacteria. Make the air in your home safer, and more comfortable for allergy sufferers.
Wherever you are in Claremont, you can depend upon the Climate Experts team for the full scope of heating and cooling services, at the most affordable rate. Call us today and see how easy it is to experience the year-round comfort that you deserve!
Natalia Reis
February 6, 2022.
The service was great. The technician came in and resolved the issue quickly
Otis Sutherland
February 4, 2022.
Our furnace was blowing cool and they came when they said they would come and they sent text updates about when they were coming. When Robert got here, he was super knowledgable and was able to pin point the problem right away. If I ever do need someone again for heating or cooling problems, I'm call these guys first!
Richard Rainford
February 4, 2022.
Climate Experts were on time, courteous and got the job done.
Paul Aiello
February 3, 2022.
Excellent service on my boiler!
S Rayat
January 31, 2022.
Climate Expert are Expert in their business and Also expert in helping clients 'in desperate need, Robert was so helpful that he gave phone number of technicians that may have part in trucks and fix my furnace right away. When that didn't work, he got the part and fix my furnace in the heaviest snow fall this year. And I was very happy with comparable price plus quality of work. Thanks from Surjit Singh.
Brian Saville
January 28, 2022.
I would like to thank Climate Experts for a speedy diagnostic and repair of my humidistat.I was having an issue with the humidistat no turning on when the furnace was on. The tech found the issue within 10 minutes and had it repaired. The problem was the electronic controller board, which he said you don't need, and bypassed it and wired the humidistat direct to the furnace. After that, it worked perfectly, he also adjusted the water flow and now I don't get banging noise through the duct war when it comes on. He also took the time to explain how everything works. Great job. I would highly recommend Climate Experts to anyone having issues with any HVAC system. Now the house is very comfortable. The Tech was very knowledgable in HVAC systems, I would not hesitate to have them do any other repairs. Thanks you
Sheilagh McGlynn
January 28, 2022.
Climate Experts Heating and Cooling are wonderful to work with. They have great staff and are always responsive. I highly recommend!
Besh Mik
January 28, 2022.
The Tech came on time and ensure the gas leak was fixed. Made sure the furnace is running back up. They submitted all the red tags that Enbridge put on my house. I do recommend thier professional services.
Sharon Dunsmore
January 25, 2022.
My furnace broke down on one of the coldest days of the year. Robert at climate expert came out to have a quick look to see if it was fixable on the spot. It wasn't so promised to get the parts or a new furnace by the next day. I decided to buy a new furnace and they had it in and installed exactly as they said. While not a great experience to have to buy a new furnace, the service was tremendous. This is not the first time I have used this company and certainly if I have any other needs will go back to them. And highly recommend them