Furnace Repair & Installations Ajax
Call Us To Get It Fixed Now! 1-855-241-7171

Being able to confidently say your furnace is in working shape shouldn't be a second thought. If you do have doubts about your old furnace, give us a call at Climate Experts. 

Furnace Installation & Furnace Repair Ajax
Though our furnaces move air and heat our entire home, it's one of the last things we think about to keep up on repairs. If you think there's anything wrong or off about your furnace, don't wait or hesitate. Climate Experts can repair nearly any brand or model of furnace.  
Your furnace is a household necessity, especially during the cooler months of the year in Ajax, Ontario. To make sure your furnace maintains its ability to provide the warm air you need, schedule your furnace repair appointment or furnace installation in Ajax with us. Our expert technicians are licensed, and factory trained and are dedicated to providing top-notch repairs and installations of all major brands including Rheem, Keeprite, Lennox, Mitsubishi, Air-Flo, and many more. 
Want to schedule furnace installation or furnace repair services for your home or business in Ajax, Ontario? Get in touch with Climate Experts Inc. today.
Why Choose Climate Experts for Furnace Repairs in Ajax?
Being a proud member of the Ajax community allows Climate Experts Inc. to offer quality services for all your furnace repair and furnace installation needs. The town of Ajax is one of the fastest growing communities in Ontario having a huge demand for HVAC.  Ajax having a vibrant business community with nearly 2000 businesses enables us to continue expanding our services for years to come.The furnace repair and installation experts at Climate Experts Inc. work hard to provide our customers with:
Whether you're in need of a professional air conditioner installation in Ajax or need a quick air conditioner fix, our factory trained, and licensed technicians will arrive ready to get your air conditioner back into its best condition.
Want to learn more about hiring us for air conditioning repairs in Ajax? Call or email us to request a free estimate online.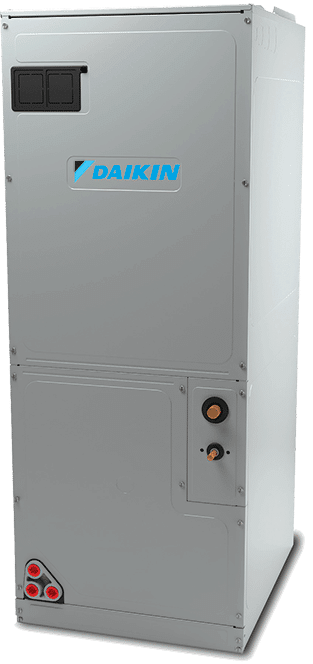 Best-in-Class Furnace Repair and Installation Services in Ajax
Climate Experts provide extensive services for furnaces in Ajax homes. We are happy to help members of the community find the right equipment for your home while making smart, energy-conscious decisions for all your heating needs. Keeping our community safe, happy and warm is our first priority.  
With professional furnace repair and regular maintenance appointments from Climate Experts, your furnace can perform as effective and efficient as possible. 
Indoor Air Quality in Ajax
Air quality indoors isn't something that everyone thinks about. Many don't think of their old furnace as a problem, but among other issues that can arise with an old furnace, it can also affect the air quality in your home. There are many indoor air pollutants inside everyone's house, no matter how many clean-air plants you have. Because your furnace puts air throughout your home, it's more likely that any poor-quality filters will affect you more often. Climate experts are here to advise customers on the right equipment to keep these pollutants down helping you feel more comfortable in your home. We offer many Healthy Climate products such as Media Air Cleaners, Humidifiers, Hepa Filters and HRV's. Climate Experts is a phone call away from reducing your indoor air pollution. 
Natalia Reis
February 6, 2022.
The service was great. The technician came in and resolved the issue quickly
Otis Sutherland
February 4, 2022.
Our furnace was blowing cool and they came when they said they would come and they sent text updates about when they were coming. When Robert got here, he was super knowledgable and was able to pin point the problem right away. If I ever do need someone again for heating or cooling problems, I'm call these guys first!
Richard Rainford
February 4, 2022.
Climate Experts were on time, courteous and got the job done.
Paul Aiello
February 3, 2022.
Excellent service on my boiler!
S Rayat
January 31, 2022.
Climate Expert are Expert in their business and Also expert in helping clients 'in desperate need, Robert was so helpful that he gave phone number of technicians that may have part in trucks and fix my furnace right away. When that didn't work, he got the part and fix my furnace in the heaviest snow fall this year. And I was very happy with comparable price plus quality of work. Thanks from Surjit Singh.
Brian Saville
January 28, 2022.
I would like to thank Climate Experts for a speedy diagnostic and repair of my humidistat.I was having an issue with the humidistat no turning on when the furnace was on. The tech found the issue within 10 minutes and had it repaired. The problem was the electronic controller board, which he said you don't need, and bypassed it and wired the humidistat direct to the furnace. After that, it worked perfectly, he also adjusted the water flow and now I don't get banging noise through the duct war when it comes on. He also took the time to explain how everything works. Great job. I would highly recommend Climate Experts to anyone having issues with any HVAC system. Now the house is very comfortable. The Tech was very knowledgable in HVAC systems, I would not hesitate to have them do any other repairs. Thanks you
Sheilagh McGlynn
January 28, 2022.
Climate Experts Heating and Cooling are wonderful to work with. They have great staff and are always responsive. I highly recommend!
Besh Mik
January 28, 2022.
The Tech came on time and ensure the gas leak was fixed. Made sure the furnace is running back up. They submitted all the red tags that Enbridge put on my house. I do recommend thier professional services.
Sharon Dunsmore
January 25, 2022.
My furnace broke down on one of the coldest days of the year. Robert at climate expert came out to have a quick look to see if it was fixable on the spot. It wasn't so promised to get the parts or a new furnace by the next day. I decided to buy a new furnace and they had it in and installed exactly as they said. While not a great experience to have to buy a new furnace, the service was tremendous. This is not the first time I have used this company and certainly if I have any other needs will go back to them. And highly recommend them