Indoor Air Quality & Cleaners, Humidifier Installation Services
Air Quality services in Whitby, Pickering, Oshawa, Ajax, Durham & the gta
Call Us To Get It Fixed Now! 1-855-241-7171

Keeping the Air Inside Your Home Clean!
Climate Experts believe any healthy home starts with good indoor air quality. Unlike the temperature of your home, you won't necessarily notice if the quality of your air is decreasing, and poor air quality can have adverse impacts on your health in the long term. If you notice that you or your family members are suffering from dry skin, sore throats, or are experiencing increased asthma or allergy symptoms, you may want to look at improving the air quality of your home as a source of relief.
Thankfully, there are a variety of indoor air quality products such as- Media Air Cleaners, Pure Air Cleaners, Heat Recovery Ventilators, Hepa Filters, and UV lights which can go a long way towards helping clean and purify the air in your home. These air cleaner systems should be professionally installed and maintained to ensure that they are functioning at optimal capacity.
Humidifiers are critical for retaining moisture in your home during the winter months, and they may reduce sore throats, stuffy noses and static electricity in your home. Humidification also helps any natural building materials in your home retain moisture during the dry winter months such as- hard wood floors, trims, stairs, railings and any natural furniture or antiquities. This may reduce damage due to cracking, splitting and spreading allowing for a longer life for these finishing's and furniture.
Indoor Air Quality Installation:
When installing a media air cleaner or pure air cleaner we are reducing indoor air pollution through filtration. We order and install a new custom sheet metal boot to accommodate your new product. A Heat Recovery Ventilator reduces indoor air pollution through the means of replacing old stale air with fresh air from the outdoors, while retaining heat through an internal core allowing for very little energy loss from your home. This is the most effective way of cutting down on indoor air pollution.
As part of Climate Experts' air cleaner installation service, we install all electrical and ventilation components in the least invasive way to your home while being vigilant of placement and cosmetic appeal. Hepa Filters are installed beside your furnace or duct work creating a loop of circulating air from the return air portion of your home. This filtration process is more effective then media air cleaners due to the higher quality of the Hepa filters.
UV lights can also be professionally installed in the return air portion of your duct work and are efficient for killing any bacteria, viruses, yeast and mold thus cutting down on indoor pollution and contaminates.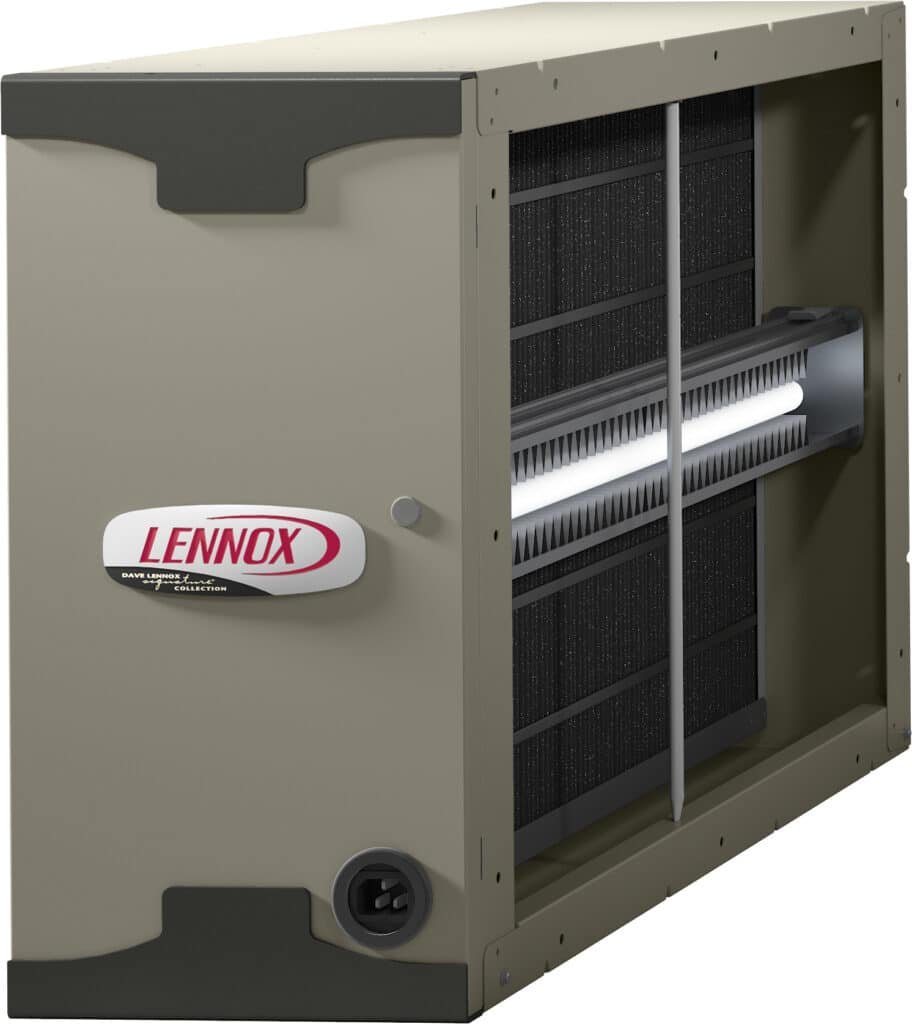 Indoor Air Quality Repair:
Clean Media Air Cleaner filters allow for better air flow increasing the efficiency of both your heating and cooling equipment and reducing the risk of unwanted service calls. Replacing your humidifier pads and UV light bulbs periodically will ensure your equipment is working properly. A cleaning of your HRV core and pre-filters should be done at least once a year to ensure proper operation.
Indoor Air Quality Maintenance:
Climate Experts believe to avoid improperly working equipment you should maintain your Indoor Air Quality Equipment and humidifiers to guarantee the highest quality of air within your home.
For quality, affordable air cleaner or humidifier installation, maintenance or repair services, or to purchase any replacement parts for your Indoor Air Quality products, reach out to the Climate Experts team, servicing the GTA, Durham Region, and surrounding areas.
Natalia Reis
February 6, 2022.
The service was great. The technician came in and resolved the issue quickly
Otis Sutherland
February 4, 2022.
Our furnace was blowing cool and they came when they said they would come and they sent text updates about when they were coming. When Robert got here, he was super knowledgable and was able to pin point the problem right away. If I ever do need someone again for heating or cooling problems, I'm call these guys first!
Richard Rainford
February 4, 2022.
Climate Experts were on time, courteous and got the job done.
Paul Aiello
February 3, 2022.
Excellent service on my boiler!
S Rayat
January 31, 2022.
Climate Expert are Expert in their business and Also expert in helping clients 'in desperate need, Robert was so helpful that he gave phone number of technicians that may have part in trucks and fix my furnace right away. When that didn't work, he got the part and fix my furnace in the heaviest snow fall this year. And I was very happy with comparable price plus quality of work. Thanks from Surjit Singh.
Brian Saville
January 28, 2022.
I would like to thank Climate Experts for a speedy diagnostic and repair of my humidistat.I was having an issue with the humidistat no turning on when the furnace was on. The tech found the issue within 10 minutes and had it repaired. The problem was the electronic controller board, which he said you don't need, and bypassed it and wired the humidistat direct to the furnace. After that, it worked perfectly, he also adjusted the water flow and now I don't get banging noise through the duct war when it comes on. He also took the time to explain how everything works. Great job. I would highly recommend Climate Experts to anyone having issues with any HVAC system. Now the house is very comfortable. The Tech was very knowledgable in HVAC systems, I would not hesitate to have them do any other repairs. Thanks you
Sheilagh McGlynn
January 28, 2022.
Climate Experts Heating and Cooling are wonderful to work with. They have great staff and are always responsive. I highly recommend!
Besh Mik
January 28, 2022.
The Tech came on time and ensure the gas leak was fixed. Made sure the furnace is running back up. They submitted all the red tags that Enbridge put on my house. I do recommend thier professional services.
Sharon Dunsmore
January 25, 2022.
My furnace broke down on one of the coldest days of the year. Robert at climate expert came out to have a quick look to see if it was fixable on the spot. It wasn't so promised to get the parts or a new furnace by the next day. I decided to buy a new furnace and they had it in and installed exactly as they said. While not a great experience to have to buy a new furnace, the service was tremendous. This is not the first time I have used this company and certainly if I have any other needs will go back to them. And highly recommend them