Keeprite N9MSB Gas Furnace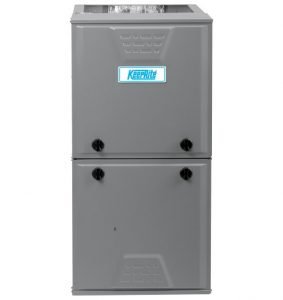 Envelope yourself in the warmth of the dependable N9MSB furnace whenever it's chilly outside. Designed with exceptional single-stage operation and fixed-speed blower, the Keeprite N9MSB assures even temperature control and delivers reliable heating at an affordable price tag. It also offers up to 92 percent AFUE rating, which significantly increases efficiency. Learn more about Keeprite furnace prices and specifications by filling out our online form.
Features:
Efficient fixed-speed blower motor
Reliable direct spark gas ignition
Superior sound-reducing operations
Air purifier and humidifier compatible for best home air quality
Single-stage operations for even temperature control
Call us today for a FREE estimate, 1-855-241-7171.