Keeprite G9MVE Gas Furnace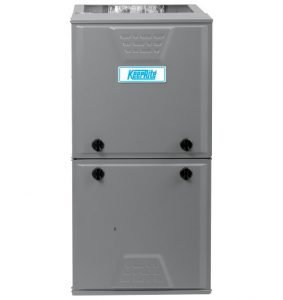 Keep toasty warm with the high-efficiency G9MVE furnace, made with reliable two-stage delivery and variable-speed blower. Known for its quiet performance, Keeprite furnaces include fully insulated cabinets that keep heat moving through your ductwork seamlessly. It is also duel-fuel capable with a compatible heat pump and thermostat for ultimate energy savings. To learn more about Keeprite furnace prices, fill out our online form.
Features:
Variable-speed blower motor/two-stage gas valve
Exceptional quiet performance
High-temperature limit control prevents overheating
Air purifier and humidifier compatible for enhanced air quality
Lifetime heat exchanger limited warranty
Call us today for a FREE estimate, 1-855-241-7171.