Keeprite G9MAE Gas Furnace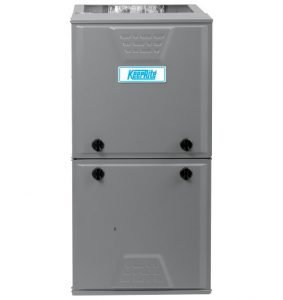 Walk into ultimate comfort even on the coldest winter day with the Keeprite G9MAE. Featuring industry-leading modulating gas-heat performance, Keeprite furnaces deliver in ultimate temperature control and quiet performance. Not only does its' variable-speed blower mean you'll enjoy summer dehumidification more, but it'll also give a possible SEER boost as the G9MAE works with your cooling unit to help pull moisture out of the air. For more info on Keeprite prices and specs, connect with us online.
Features:
Superior modulating furnace
Air purifier and humidifier compatible for better home quality
Ultimate in quiet performance
Variable-speed blower motor
Duel fuel capable with compatible heat pump and thermostat
Lifetime heat exchanger limited warranty
Call us today for a FREE estimate, 1-855-241-7171.