Has your electric bill skyrocketed during the summer months? As the temperature rises, there might be a correlating spike in your air conditioner usage. The longer you leave your AC unit running, the more power you consume. Soon, the electric bill creeps up on you and comes as a big surprise.
There are some easy ways to reduce your home air conditioner's power consumption. The key is to improve the overall efficiency of your air conditioner, which makes a difference in how much power it consumes. By improving the air circulation and conducting air conditioner maintenance, these best practices may lead to lower power consumption and decreased utility costs.
Here are some useful tips for how to save on air conditioner electricity costs:
1. Turn up the temperature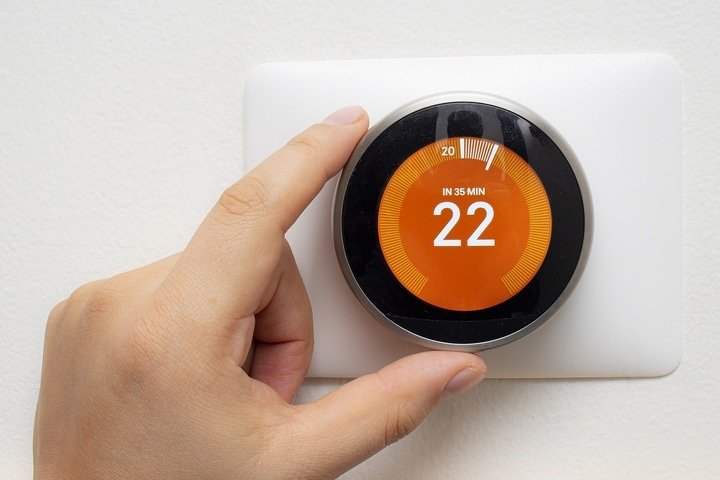 You may be able to reduce your AC unit's workload by increasing the temperature settings in your thermostat. Most homeowners usually can't tell the difference between minor shifts in the temperature. Start by increasing the thermostat half a degree or a full degree higher than normal. Allow yourself some time to adjust to this new temperature and decide whether you feel comfortable or not.
You'd be amazed at how much home air conditioner power consumption you can save with this technique. However, the trade-off is that you will have a warmer house during the summer. While this method leads to greater savings on your power bill, you also need to keep your comfort in mind. You don't want to turn up the temperature so high that it diminishes the effects of the air conditioner.
2. Clean your air conditioner
Regular air conditioner maintenance helps to ensure the unit is still running efficiently. Start by cleaning the air conditioner filter. If the filter is clogged with dirt, dust, and debris, the air won't be able to flow easily. Due to this air flow restriction, the AC unit must work harder, resulting in excess power consumption. It's recommended that you change or clean your AC filter every month, depending on your model.
Similarly, you should also clean the air conditioner's condenser coils. These components are constantly exposed to dust, which impacts the unit's efficiency. To clean the coils, remove the visible debris and spray water on the unit with a hose until it appears clean.
3. Schedule regular air conditioner maintenance
With frequent use, your air conditioner may begin experiencing technical problems that affect its performance and efficiency. To ensure your unit still works well, you should schedule maintenance visits with a qualified air conditioner repair technician. This inspection routine will allow you to fix small problems early and replace worn-out components. Keep up with the maintenance schedule, and your AC unit should run more efficiently with less power consumed.
4. Switch to a smart thermostat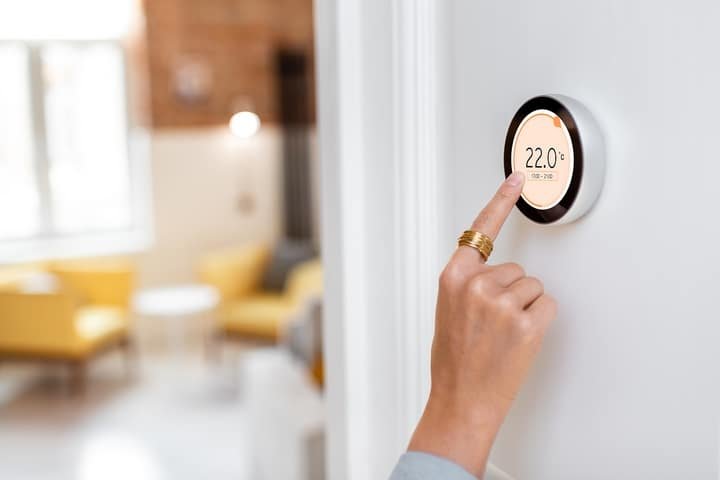 There's a chance that you're using your air conditioner more than you need to be, resulting in higher electric bills. For instance, your air conditioner might still be running at full capacity even when you're away from home. It would be more sensible to adjust the AC temperature and save on energy efficiency during your absences.
Switching to a smart thermostat enables you to regulate the temperature in your home. You can make economic decisions based on when the air conditioner should run. This type of thermostat allows you to program default schedules into your AC unit, so that it doesn't cool the house fully when you're out of the house. You're also able to control the temperature remotely, giving you control over the settings from anywhere at any time.
5. Close the vents in unused rooms
Your air conditioner tends to consume more power when it needs to cool a larger space. For this reason, it's a good idea to close the vents in any unused rooms. Since the basement is the coolest area of your home, it's recommended that you shut these vents as well. By closing the vents, this will divert the cooled air to the rooms that you're using, which will reduce the strain on your AC unit.
6. Seal the windows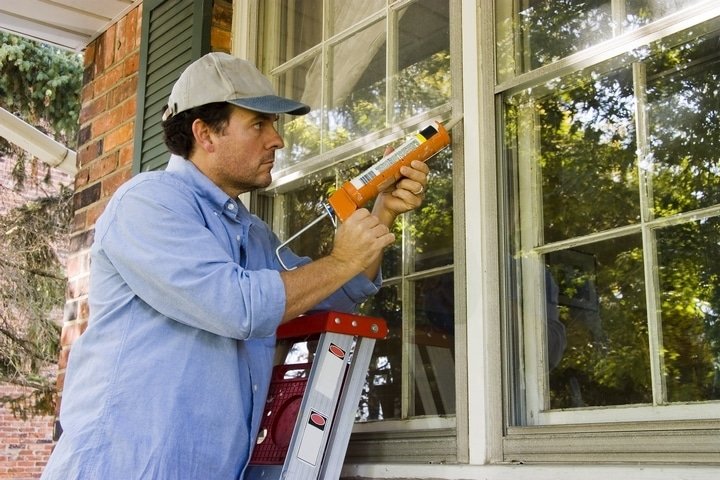 You should make a habit of checking your windows for air leaks. Old and poorly sealed windows will force your air conditioner to work harder to cool the space. This, in turn, will cost you more in the long run. Try weather stripping your windows and caulking any leaks that you've identified. You may also consider upgrading to energy-efficient windows.
Speaking of windows, you should embellish them with curtains. While it's great to get natural lighting in your home, the sunlight streaming through your windows will inevitably increase the temperature inside. Use shades to cool down the various rooms in your home, which will ease the burden of your air conditioner.
7. Use ceiling fans on cool days
If you want to save on air conditioner electricity, you can take advantage of the days with cooler temperature. When the outdoor temperature seems pleasant enough, this is a great time to give your air conditioner a break by turning it off. Instead, you can try cooling your home with ceiling fans. The fans will circulate cool air while preserving the energy efficiency of your house.