It is not possible to get through the chilly months of winter without an efficiently running furnace warming your house, office, or other building. It is best to have your furnace checked before the cold season descends upon us. This way, repairs can be done in time, thus eliminating the need to rush around looking for repair services while shivering in the cold in the meantime.
Are you in or around Pickering?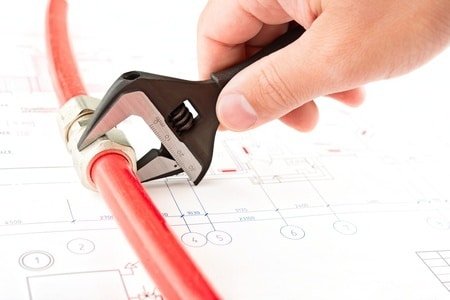 Whether you need installation or furnace repair in Pickering, you want to deal with professionals. This way, you can be sure that you are getting good-quality products and that they are being installed the right way. The job is ideally undertaken by licensed technicians who are very well versed with the parts and workings of major brands and models of furnaces.
Professionals will also have competitive rates. They will not take advantage of the fact that you are looking for furnace repair in Pickering as a matter of emergency and charge you extra. 
As repairs are done, professionals would also take the time to explain about furnace maintenance so that you can avoid a scenario where you are looking for emergency repair services in the future.  After the repairs, your furnace will be cleaned and thoroughly checked.
The technicians will also not leave until they ensure that all the control, safeties and other parts are in optimum condition.  Ideally, a combustion analyzer will be used to measure the levels of noxious gases and carbon monoxide and ensure they are within the safe limits. Appliance combustion efficiency will also be checked.
Beyond repair?
In some cases, a furnace will be beyond repair. In this case, the only option you have is to have a new furnace installed. This would begin with ordering a custom sheet metal taper and boot from the sheet metal manufacturer. If necessary, a new plenum that is compatible to the new furnace will also be ordered. This will accommodate a larger air conditioning coil and hide away the patch work, screws, and tape that can be seen.
This works to reduce air leaks and makes for a more esthetic result. It also enables air flow that is more laminar, which increases air output and reduces the noise emanating from the pressure and friction.
Another part that will be added if necessary is a new filter rack or a seven inch healthy climate media air cleaner. This and venting, gas piping, electrical and drains are also installed according to the codes imposed by local building authority bodies.  
Whether it is installation or repair services that you needed, the technicians will only leave once they have tested your furnace and ensured that it is running as per the manufacturer's specifications. 
Winning service 
The best quality products are what Climate Experts Heating & Cooling Inc. aspires to provide all of our customers.  We serve valued clients throughout the Durham Region. We're always on hand to respond to emergency repair calls 24/7, and are fully bonded, insured, and licensed; offering installation, maintenance, and furnace repair in Pickering. 
Helping hand
Sometimes, what you thought would be a repair job turns into something else, such as when a furnace cannot be repaired and you must have a new one installed. At Climate Experts, we understand this and offer maintenance plans and financing options that customers can take advantage of, especially when the money to purchase and install a new furnace or purchase parts is not immediately available.  Need repairs or furnace replacement? Request a free estimate on our website with no obligation.