Navien NPE S Tankless Water Heater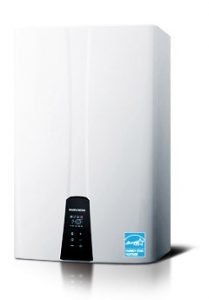 Well-known for outperforming non-condensing competitors, the NPE S makes it easy to go tankless. Designed with two stainless steel heat exchangers and a new metal fiber burner, the Navien Water Heater boasts low NOx emissions and a much longer life expectancy. For more information on its' easy installation features and affordable cost, fill out our online form.
Features:
Top-rated unit for energy efficiency

Two stainless steel heat exchangers

Low NOx Emissions

Easy installation

Wi-Fi remote control system (optional)
Call us today for a FREE estimate, 1-855-241-7171.