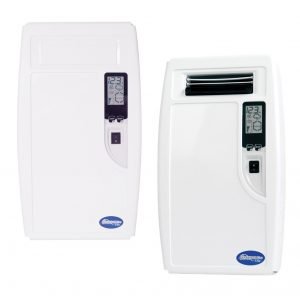 Whether large home or small apartment, GeneralAire Humidifiers delivers consistent air-quality comfort against irritants like allergies and asthmatic symptoms. Along with superior electrode-stream technology and built-in humidification functions like water-soaked Vapor Pads and outdoor temperature sensor. Choose from three distinct lines of humidifiers: Elite Steam Humidifiers, Legacy Series Humidifiers and Elite Series Humidifiers – tailored to suit your in-home needs. For more about GeneralAire Humidifier specifications and affordable pricing, connect with us online.
Features:
Digital humidistat
Outdoor temperature sensor
Patented KineticFlo water distribution
Effective Vapor Pads
Drain tempering
Call us today for a FREE estimate, 1-855-241-7171.