Navien NCB Condensing Combi Boilers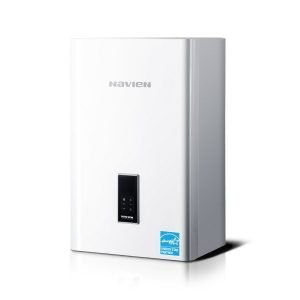 Save money and energy with the Navien Combi Boiler, built with two stainless steel heat exchangers for optimal life expectancy and ultra-condensing efficiency technology. Not only are the NCB models low in NOx emissions, but they offer multiple hydronic heating benefits like: clean, silent, comfortable and economical heating via innovative metal-fiber burner design and the utilization of your existing gas line. For more information on Navien Combi Boiler prices and specifications, fill out our online form.
Features:
• Field convertible
• Two stainless steel heat exchangers
• Automatic water filling system
• Powerful anti-freeze feature
• Space saving design
• Low gas pressure operation
Call us today for a FREE estimate, 1-855-241-7171.