Boiler Products & Services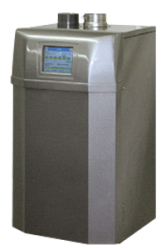 You can depend on Climate Experts for the prompt, professional sale and installation of the industry's highest quality boiler products. Whether you're a home or business owner, you can feel confident knowing that we offer the products and services that are certain to meet your needs.
We provide an extensive selection of products from top name brands. If you're searching for a IBC boiler, NTI boiler, Rinnai boiler, Veissmann boiler or a Navien boiler, we've got you covered. Additionally, if you're unsure about the brand of type of boiler best suited to your needs, you can depend on our trained professionals to get to know your requirements in order to recommend the most effective boiler for your home or place of work.
New Boiler installation Services
Alongside our selection of available top name boilers, Climate Experts can also provide you with reliable, professional boiler installation, repair and maintenance services. You can count on our dedicated service professionals if you're looking to upgrade a mid-efficiency boiler or need a new heating system installed. Or if you're looking for someone to repair a boiler system that is not performing as it should or simply need the help of a professional to ensure the continued reliability of your existing boiler products, you can count on Climate Experts to get the job done promptly, properly and at a price you can afford.
To learn more about selecting the right boiler system or other boiler products, or to schedule an appointment for installation, please contact Climate Experts today 1-855-241-7171 or email us at info@climateexperts.ca