Air Handler Services Units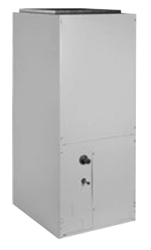 An air handler is an essential component of your HVAC system, and used to condition and circulate air throughout the system. A reliable air handler unit will ensure that you have clean and comfortable air during every season, delivering cool air to your home in the summer, and heated air to your home during the winter. This part of your heating and cooling system may also house any air filtration or humidity control systems you have installed to improve indoor air quality.
At Climate Experts, we offer a range of air handler services, including helping you select the right air handler for your requirements. All of our air handler units are highly efficient and operate quietly to deliver consistent air flow at just the right temperature. We also offer a warranty program on all of our air handlers so you can rest assured knowing that you can depend on your equipment for years to come.
Whether you need to replace your existing air handler, have a brand new unit installed, or simply require repairs or maintenance, the team at Climate Experts is right for the job. Our highly qualified technicians are available to diagnose issues you may be having with your air handler, as well as recommend replacement if necessary.
Contact Climate Experts today for more detailed information on the air handler units we have to offer, or to request an estimate for the installation of a new air handler. Call 1-855-241-7171 or email us at info@climateexperts.ca.