Fujitsu RLS3 Ductless Air Conditioner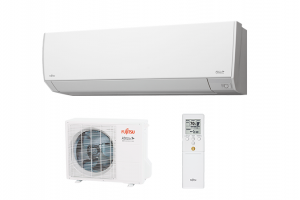 Get your heating and cooling all in one mini-split system with the Fujitsu RLS3. Made with ductless heat pumps and air conditioners for outdoor and indoor, the RLS3 air conditioner allows you to handle extreme temperatures with a smoother and more stable operation. Sync your room for either cooling or heating by easily setting up your wireless remote and enjoy advanced energy-saving features. For more info on affordable price and specifications of the Fujitsu RLS3, contact us online.
Features:
Programmable remote
Powerful heating
Quite operation
Inverter technology
Energy saving program
Call us today for a FREE estimate, 1-855-241-7171.