Ductless Lennox MS8 Air Conditioner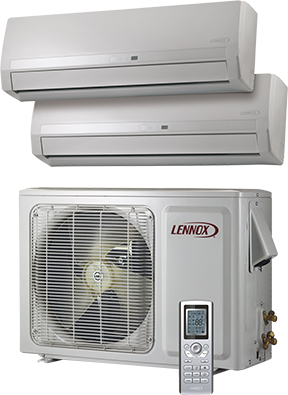 Made for all-in-one cooling and heating for more than one room, the Lennox MS8 features advanced inverter technology, which keeps cooled and heated air flowing without the expected starts and stops that come with a traditional system. Along with flexibility to control your temperatures simultaneously inside multiple spaces, the MS8 air conditioner is easy and secure to install and comes with a simple-to-use wireless remote for auto-signaling your mini-system. For more info on Lennox MS8 price and specs, fill out our online form.
Features:
Energy efficiency: up to 22.00 SEER
Stage of cooling and heating: variable-capacity operation
Sound rating indoor: as low as 26 dB
Sound rating outdoor: as low as 50 dB
Easy and secure installation
10-year warranty on parts and compressor
Call us today for a FREE estimate, 1-855-241-7171.