Lennox Healthy Climate HRV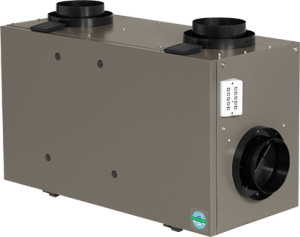 Breathe in spring-fresh air all year long with a high-performance Lennox Healthy Climate HRV Ventilator. Instead of cracking open your windows and letting the pollen and allergens in during the summer months, a Lennox HRV unit helps keep air fresh without creating a potentially uncomfortable environment. Well-suited for both cold and hot dry areas, the Healthy Climate HRV harnesses heat from inside your home and transfers it to incoming fresh air – enhancing comfort and air-quality significantly. Learn more about affordable prices and features by contacting us online.
Features:
Superior heat-recovery ventilator
Easy-to-use HRV wall controller
Compact design
Dual core design
5-year limited warranty
Call us today for a FREE estimate, 1-855-241-7171.