Variable-Capacity Lennox XP25 Heat Pump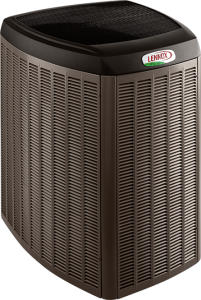 As the most advanced heat pump Lennox makes, the XP25 runs so peacefully, you'll  barely know it's there. Boasting Comfort technology that maintains your set temperatures within half a degree – this heat pump only uses the energy needed to keep your air consistently comfortable. From humidity removal to unmatched efficiencies of up to 23.50, learn more about specifications and affordable Lennox XP25 prices by filling out our online form.
Lennox XP25 Heat Pump Features:
Superior SilentComfort technology
Efficiencies of up to 23.50 SEER
Solar ready
Dual-fuel capable
ENERGY STAR Qualified
10-year limited warranty
For details on purchase, installation, or servicing your Lennox Heat Pump, call us today for a FREE estimate, 1-855-241-7171.
What is a Heat Pump?
Heat pumps, despite their name, do more than just heat your home. These powerful devices can both heat and cool your home by extracting heat from the air and pumping it internally or externally through a set of heat coils. Depending on the valve setting, at heat pump can turn warm air into cool air (cooling your home), or it can perform the reverse function, in turn heating your indoor space.
Heat pumps typically consist of an indoor and outdoor component, which work in tandem to either heat or cool your home. These devices run on electricity, not gas or fuel, and are considerably more efficient than furnaces or other central air units.
Some families, particularly those living in extremely cold climates in which the temperature frequently dips below 15 degrees Celsius, choose to purchase a heat pump to work in conjunction with their existing furnace. This allows them the flexibility to choose which system to use, based on the outdoor conditions. In extreme weather, the heat pump can act as a back-up for the furnace.
When considering a home heating or cooling system, the advice of a Climate Expert is invaluable. Based on where you live, your home heating preferences, and your current heating/cooling system in place, they can help you select the best-fit option to meet your needs and budget.

How Much Can I save with a Lennox XP25 Heat Pump?
The precision of the Lennox XP25 Heat Pump is unrivaled; it can adjust your heating and cooling output in increments as small as 1%. This ability to pinpoint your exact comfort level results in reduced energy waste. This precision combined with the machine's industry-leading efficiencies can save you hundreds of dollars a year in utility costs.
You can trust the efficiency of the Lennox XP25 Heat Pump as it was designated as one of Energy Star's Most Efficient products in 2019. These Energy Star-recognized products have met rigorous energy efficiency performance standards and contribute towards reduced greenhouse emissions.
For more information on the benefits of heat pumps, and to see if this unit is the right choice for your space, reach out to one of our Climate Experts.