Multi-Stage Lennox XP16 Heat Pump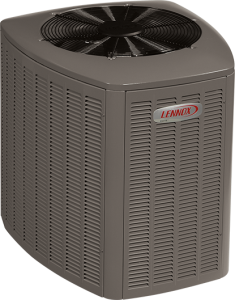 Looking for optimal temperatures and great energy savings regardless of the season? The Lennox XP16 keeps air flow consistent by operating at lower speeds than comparable models – switching to higher speed only when your heating/cooling preferences call for it. Designed with durability in mind, all XP16 heat pumps are lab tested and guarantee comfort with a 10-year limited warranty. For more details on specification and affordable heat pump prices, fill out our online form.
Features:
Multi-stage operation
Dual-fuel compatible
ENERGY STAR qualified
Precise humidity control compatible
Efficiency ratings of up to 17.00 SEER
10-year limited warranty
Call us today for a FREE estimate, 1-855-241-7171.