Lennox EL296V Elite Series Furnace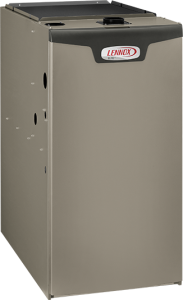 Enjoy quiet and even heating comfort with the Lennox EL296V. Along with variable-speed motor that constantly adjusts airflow speed to match your needs, the EL296V offers balanced performance and is always efficient, with an AFUE rating of 96 percent. Rigorously tested in the research lab to assure highest-level of reliability, this Lennox Elite furnace comes with 10-year warranty and is ENERGY STAR qualified. For more information on affordable Lennox EL296V price and specs, fill out our online form.
Features:
Two-stage gas valve
Special sound-absorbing insulation
Excellent variable-speed blower motor
iComfort enabled
Stainless steel secondary heat exchanger
Duel-fuel-capable
Call us today for a FREE estimate, 1-855-241-7171.