Lennox EL296E Gas Furnace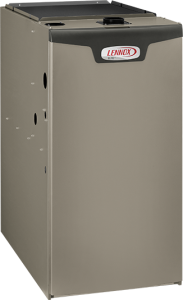 Unlike conventional furnaces that are either in ON mode or OFF, the EL296E can output heat at two different intensity levels, which allows for fine-tuning of your comfort and energy use to your ideal balance. Not only an excellent choice for reliability, with intensive testing done in lab, but the EL296E provides peace of mind with a limited lifetime warranty on heat exchanger and a 10-year limited warranty on all remaining covered parts. To learn more about affordable Lennox EL296E prices and features, contact us online.
Features:
96 percent AFUE energy efficiency
Two-stage heating
Steel cabinet with sound absorbing insulation and quiet operations
Insulated blower compartment
Ultra-low continuous fan
Call us today for a FREE estimate, 1-855-241-7171.