Keeprite N9MSE Gas Furnace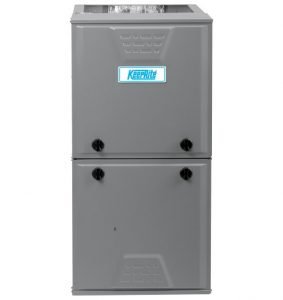 Keep warm and comfortable with the N9MSE furnace, made with superior single-stage operation and fixed-speed blower – which assures even temperature distribution and better air quality. Along with up to 95 percent AFUE rating and duel fuel capabilities, the Keeprite N9MSE is a great energy saver and significantly increases efficiencies over older models. For more information on affordable Keeprite prices, contact us online.
Features:
Exceptional fixed-speed blower motor
Induced draft combustion motor
High-temperature limit control prevents overheating
Superior sound-reducing operations
Air purifier and humidifier compatible for best home air quality
Single-stage operations for even temperature control
Call us today for a FREE estimate, 1-855-241-7171.