Keeprite G9MXT Gas Furnace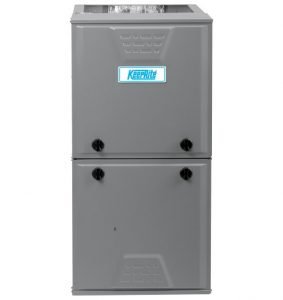 Step in from the cold to cozy warmth with the G9MXT furnace. Built with dependable two-stage operations and superior multi-speed blower, you can control temperatures to your comfort level seamlessly. Along with sound-reducing operations for optimal quiet, the Keeprite G9MXT is air purifier/humidifier compatible, duel-fuel capable with compatible heat pump, and thermostat. For more information on affordable prices and specifications, connect with us online.
Features:
Sound-reducing operation for quieter comfort
Multi-speed blower motor and two-stage gas valve
Fully insulated cabinet
High-temperature limit control prevents overheating
Air purifier and humidifier compatible for enhanced air quality
Call us today for a FREE estimate, 1-855-241-7171.