Lennox Mini Split Heat Pump (MPB)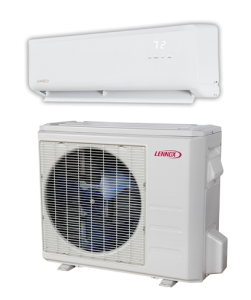 Ideal for add-on rooms or sunrooms where installing/extending ductwork isn't practical, the Lennox Mini Split Heat Pump is a constant source of efficiency. Designed with inverter technology that adjusts motor speeds based on outside and inside temperature changes, you can be assured of smooth operation and minimal temperature swings. Learn more about Lennox features and affordable heat pump prices by filling out our online form.
Features:
Variable-capacity operation
ENERGY STAR certified
Sound rating as low as 24 Db
Wireless remote controller
Up to 24.50 SEER/11.50 HSPF
Call us today for a FREE estimate, 1-855-241-7171.