Lennox Mini Split Heat Pump (MLA)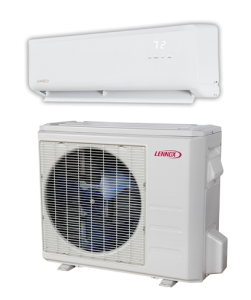 Made for outstanding cold-climate weather, the Lennox Mini Split operates in temperatures as low as minus 30 Celsius, and boasts efficiency rates of up to 24.00 SEER. Perfect for sunrooms or add-on rooms where ductwork isn't practical, the MLA Mini Split System can keep your warm and comfortable without generating high utility bills. Smooth inverter technology also assures quiet operation and precision. For more information about Lennox heat pump prices and specifications, connect with us online.
Features:
Variable-capacity operation
Up to 24.00 SEER/11.00 HSPF
ENERGY STAR certified
Sound rating as low as 25.6 Db
Superior inverter technology
Smart Control system and wireless remote
Call us today for a FREE estimate, 1-855-241-7171.