GSW Direct Vent Water Heater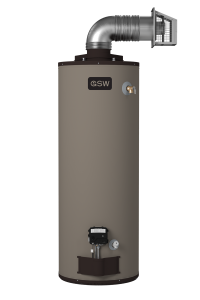 Enjoy a thermopile design for dependable hot water and robust performance with the GSW Water Heater. Made to withstand down drafts and extreme cold – the GSW offers easy temperature adjustments and longer-lifespan guarantee, with a heavy-duty anode rod for added tank protection and LED indicator for diagnostics. Learn more about the Direct Vent Hot Water Tank features and affordable prices by filling out our online form.
Features:
Glass-lined tank for superior protection

Sealed combustion chamber design

CFC-free foam insulation

LED indicator for easy diagnostics and troubleshooting
Call us today for a FREE estimate, 1-855-241-7171.