Lennox XC20 Air Conditioner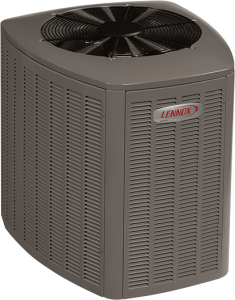 Looking to adjust your cooling output like a dimmer switch? The Lennox XC20 offers variable-capacity operation, which allows you to do just that. Not only can you perfectly match your temperature levels to your energy-level use, but the XC20 air conditioner offers incredible savings when it comes to your utility bills. That is because it always runs fast enough to maintain the temperature you set, without using any more energy than needed. For more information on Lennox XC2O price or features, fill out our online form or call us at: 1-855-241-7171.
Features:
Highly energy efficient: up to 20.00 SEER
Superb sound rating: as low as 65 Db
Full line of scroll compressors
Eco-friendly: R-410A refrigerant and solar ready
10-year limited warranty on parts and compressors
Call us today for a FREE estimate, 1-855-241-7171.