Keeprite CXA6 Air Conditioner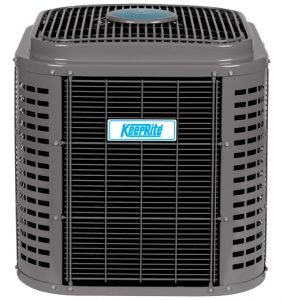 Walk inside from the summer heat wave to the high-efficiency Keeprite CXA6. Featuring a single-stage compressor and efficient scroll compressor, the CXA6 air conditioner delivers cool comfort, lowered humidity and quiet, smooth operation. Backed with superior engineering and 100% run tested, the Keeprite CXA6 is a popular and affordable model. For more details on cost and specs, connect with us online.
Features:
Quiet performance as low as 56 decibels
High-performing variable speed fan motor
High-efficiency variable-speed rotary compressor
High-gloss, baked-on powder coat finish over galvanized steel
10-year parts limited warranty
10-year no hassle replacement limited warranty
Call us today for a FREE estimate, 1-855-241-7171.