Keeprite CCA9 Air Conditioner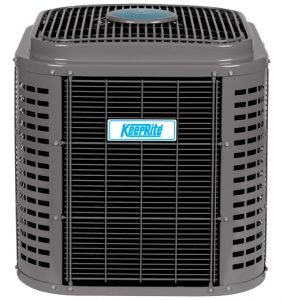 Get the most out of your cooling system with the Keeprite CCA9 two-stage compressor and variable-speed fan, which assures optimum comfort and better humidity control. Not only do CCA9 air conditioners save on energy with specialized scroll compressors, but it's also incredibly durable with galvanized-steel cabinet features made for maximum protection. Learn more about Keeprite air conditioner cost and specifications by connecting with us online.
Features:
Quiet performance as low as 66 decibels
Two-stage compressor for enhanced temperature/humidity control
Corrosion resistance
Durable tight wire grille made to withstand bad weather
10-year parts limited warranty
10-year no hassle replacement limited warranty
Call us today for a FREE estimate, 1-855-241-7171.