Fujitsu RLS3H Ductless Air Conditioner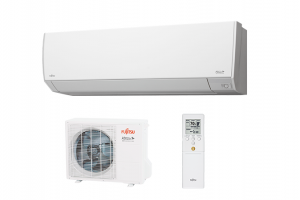 Durable and easy to use, the Fujitsu RLS3H lets you get all your cooling and heating from one go-to mini-split system. From long-life, ion deodorizing filters to the built-in Energy Savings Program – the RLS3H air conditioner is a popular and reliable choice for maintaining temperatures in multiple rooms via the use of a convenient wireless remote. Learn more about affordable Fujitsu RLS3H cost and specs by contacting us online.
Features:
Programmable remote
Powerful heating
Quite operation
Inverter technology
Energy saving program
Call us today for a FREE estimate, 1-855-241-7171.