Ductless Lennox MS8Z Air Conditioner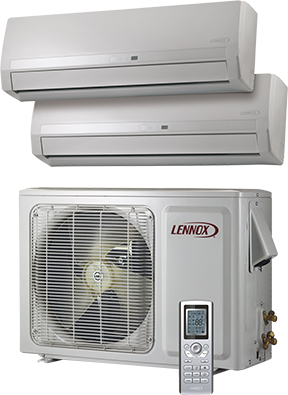 Crafted for all-in-one heating and cooling for more than one room, the Lennox MS8Z gives you the flexibility to control your heat and AC temperatures inside multiple rooms within your home. Each MS8Z air conditioner comes with a wireless remote, which signals the mini-split system to adjust to your home's set temperature. Not only is installation simple and secure, but the Lennox MS8Z is also very budget-friendly. To learn more about MS8Z specifications and price, contact us online.
Features:
Energy efficiency: up to 16.00 SEER
Stage of cooling and heating: variable-capacity operation
Sound rating indoor: as low as 32 dB
Sound rating outdoor: as low as 56 dB
Zones: up to 4 indoor units
10-Year limited warranty on covered components
Call us today for a FREE estimate, 1-855-241-7171.