Daikin Sky Air Cooling Ductless Air Conditioner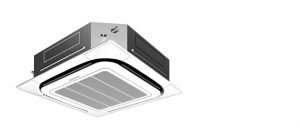 Enjoy cool comfort with the easy-to-use, Daikin Sky Air Cooling system. Known for its ultra-quiet operations and superior inverter technology, the Sky Air Cooling air conditioner features precise temperature control, significant energy savings and can be suspended from your ceiling or wall mounted. With self-diagnostic capabilities and fully optimized R-410A refrigerant, the Daikin Sky Air is affordable and reliable. Learn more about costs and specs by connecting with us online.
Features:
Low ambient cooling operation
Self-diagnostic capabilities
Excellent quiet operations
Inverter technology
Famous Daikin technician support
Call us today for a FREE estimate, 1-855-241-7171.