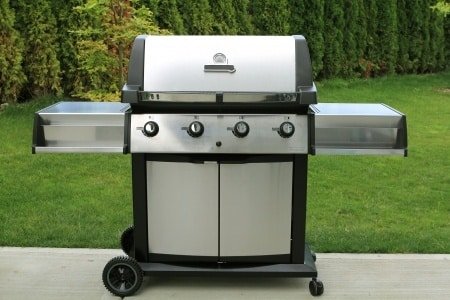 Having a gas fireplace can give your house a cozy and warm ambience. It sets a positive mood and allows you to relax and rejuvenate after a tiring day. What about owning an outdoor grill? It is a place to cook delicious meals, and spend meaningful time with family and friends. What do both of these things have in common?
They are both household items that require a gas connection, and neither can be used without a successful gas line installation.
Your gas comes from an external source and it is the gas line that then transports the gas from the source to different parts of your home. This line also helps regulate the flow of the gas. You should never try to install a gas line yourself, and always leave the installation to a professional.
 Why Get a Professional?
Gas line installation requires a high amount of technical knowledge and a keen eye for detail. Knowing the layout of a home is essential, especially when it comes to awareness of an already present gas line. If the gas line installation is not done correctly, it could result in an extremely dangerous leak.
When gas leaks, one of the major problems is trying to detect it. Natural gas is odorless and invisible, making it highly difficult to detect. This is why odorants are often added natural gas, which results in a sulfur like odor. A common place to find this odor is a gas stove after just being lit, as it uses natural gas. However, this scent alone is an unreliable way to detect a gas leak. Slow leakages often cannot be detected as the scent evaporates, and can lead to natural poisoning over time.
To avoid gas leaks, the gas line has to be installed with care and technical knowledge. That is why a professional is the best choice for indoor and outdoor gas line installation. When using gas appliances, it is necessary these appliances have adequate and proper ventilation. For combustion to happen, natural gas requires an equal amount of oxygen in the air. If the air in the area is not sufficient an incomplete combustion occurs, leading to the formation of carbon monoxide. As is commonly known inhalation of carbon monoxide can be fatal. 
Get Indoor and Outdoor Gas Line
In you are interested in getting a new gas line, or you have just constructed your dream home and want to have gas line both indoor and outdoor, call a professional today. The existing gas lines can be extended to any location in your home or garden. However, if you want a new gas line installation, it will require getting some permits and the professional can obtain these permits for you before starting the gas line installation work. Once the lines have been installed, it can be fun to use this affordable source of energy. It can transform the way you live, and be a source of entertainment family and friends for years to come.